The ESXi 5.5.0 Build 1331820 did not include any Realtek R8168 or R8169 driver in it. So if your homelab ESXi host only has these Realtek 8168 network cards, you need to build a custom ISO.
The most simple tool to use is Andreas Peetz's (@VFrontDE)  ESXi Customizer 2.7.2 tool. The ESXi Customizer tool allows you to select the ESXi 5.5.0 ISO file and include into it a new Driver in .vib format.
You can then download and extract the VMware Bookbank NET-R8168 driver from vSphere 5.1 ISO or download it from the following link for your convenience.
VMware_bootbank_net-r8168_8.013.00-3vmw.510.0.0.799733
VMware_bootbank_net-r8169_6.011.00-2vmw.510.0.0.799733
Launch the ESXi Customizer and build your new .ISO file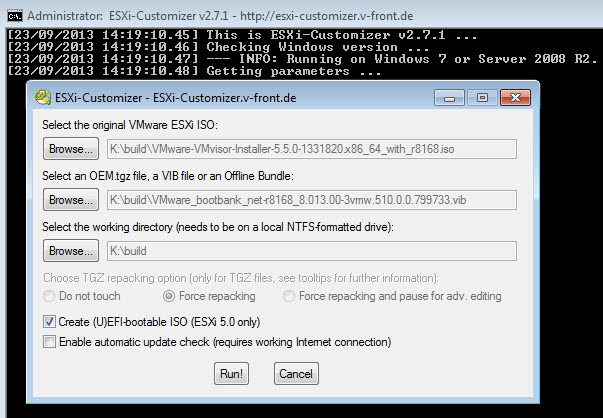 This will create a ESXi-Custom.ISO file that you can burn to a CD and use to install vSphere 5.5 on your host.